Welcome to the

ST. MAARTEN HEINEKEN REGATTA
---
38 years strong and it just keeps getting better. Four days of world-class racing with some of the world's most seasoned sailors, from more than 35 countries, sailing Maxis, Monohulls and Performance Multihulls to holiday-makers on chartered Bareboats and live-aboard families cruising the Caribbean. Crystal clear waters and cooling northeast trade winds give the pristine conditions for spectacular racing just off the coast of St. Maarten. And with Heineken as title sponsor, the racing days blend seamlessly into four nights of exceptional parties. This event is your bucket list must-do! Come and enjoy life in the Caribbean, come for some Serious Fun.
HELP REBUILD THE SINT MAARTEN YACHT CLUB
& SAILING SCHOOL
---
On September 6th St. Maarten lay right in the middle of Hurricane Irma's monster path and devastation happened. The entire island was smashed, including the Sint Maarten Yacht Club. The docks, deck and fleet got severely damaged or wiped out. As a result, the young students enrolled in sailing lessons as part of our Youth Sailing Program no longer have the opportunity to sail until we rebuild our docks and replace the fleet. We have organized a temporary solution for the students still on island off Kim Sha Beach, however this significantly reduces the capacity of kids we can take sailing with a limited number of boats. With all the devastation surrounding the children of St. Maarten, we are determined to rebuild and to provide the youth with a positive activity and distraction from the aftermath of Hurricane Irma.
In order to rebuild, we are seeking donations to support our efforts. Please click here for more information.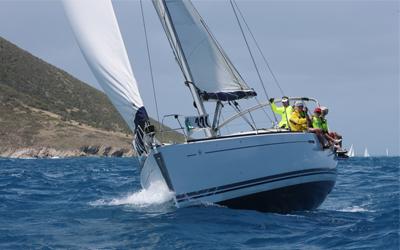 Want to race in the 38th St. Maarten Heineken Regatta but don't have a boat? There are several options ranging from booking a single crew space on a race charter boat to full-service packages with flights, entry, and daily briefings included, or chartering a top-spec... read more
The St. Maarten Heineken Regatta will celebrate its 38th edition this year from March 1 – 4, 2018.
Four nights of International music entertainment, keeping with the event's motto "Serious Fun".
"This is my 7th Heineken Regatta and I keep coming back because it really is Serious Fun! Great sailing, great parties & I get to spend some quality time with great friends, the regatta trifecta!"
March 6, 2017.
Leigh Beer
"This by far was one of the best Regatta and I have been to several. UB40 delivered!!!"
March 7, 2017.
Martha Arauz-Pouchie
"Had an amazing time at the Regatta being aboard the Spellbound 3rd place finish with Capt Ian and crew… UB40 put on an amazing show."
March 16, 2017
Bruce A. Park