Planning and preparations are well underway for the 38th St. Maarten Heineken Regatta, and the world's largest warm water regatta continues to innovate and improve by responding to demand from competitors. In addition to the highly competitive and popular CSA monohull classes, the upcoming edition will feature a new class.
For the newly-introduced Diam 24 One-Design class, the St. Maarten Heineken Regatta will form part of a Diam 24 Caribbean Circuit, and the regatta will be assisting with shipping arrangements both from Europe and from other Caribbean islands. These exciting high-performance trimarans will no doubt revel in the courses and conditions on offer.
Early entries this year will be able to take advantage of extra logistical support including special shipping rates from Europe, assistance with booking berths on island, and help in finding accommodation. The Notice of Race can be downloaded from the official entry, results, and noticeboard at http://regattaguru.com/heineken.
Win a FREE entry for the 2018 St. Maarten Heineken Regatta!
With all the technologies available these days, we're sure there's a lot of video material out there from teams racing in past year's St. Maarten Heineken Regattas. Please share your most 'Serious Fun' moment with us and get a chance to win a free entry for the 2018 edition! All videos will be uploaded to our Facebook page and the video with the highest reach wins.
How do you participate?
Send your video with a maximum duration of 3 minutes to regatta@heinekenregatta.com and explain what made it your Serious Fun moment. We take videos until the end of the year 2017 and announce the winner on January 8th, 2018!
Check out the 2018 promo video
Did you forget about the Caribbean feeling? Check out the 2018 promo video and look out for yourself, you might be in there!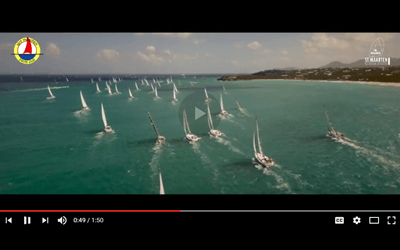 St. Maarten Heineken Regatta
Four days of world-class racing with some of the world's most seasoned sailors, from more than 35 countries, sailing Maxis, Monohulls and Performance Multihulls to holiday-makers on chartered Bareboats and live-aboard families cruising the Caribbean. Crystal clear waters and cooling northeast trade winds provide pristine conditions for spectacular racing around the coast of St. Martin. And with Heineken as title sponsor, the racing days blend seamlessly into four nights of exceptional parties. Come and enjoy life in the Caribbean, come for some Serious Fun from March 1-4, 2018!
For full information on the St. Maarten Heineken Regatta, including results, photos, videos, party- and band information, and much, much more, visit www.heinekenregatta.com.
St. Maarten Heineken Regatta Office
The Sint Maarten Yacht Club
Welfare Road 90, Simpson Bay, St. Maarten
T: +1 721 544 2079
Email: regatta@heinekenregatta.com
Contact racing@heinekenregatta.com for questions about the racing, classes and format.